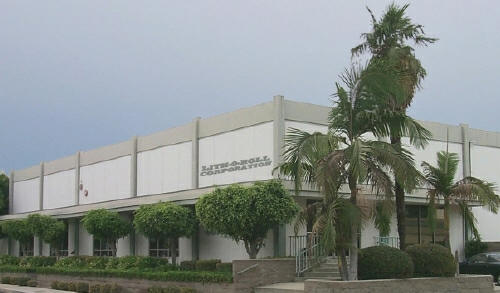 ABOUT US
Founded in 1958, LITH-O-ROLL has continually upgraded its production methods and equipment to keep
abreast with evolving trends and technology in roller manufacturing. It is this perpetual quest for improvement that has kept LITH-O-ROLL number one in the industry year after year.
LITH-O-ROLL represents the ideal "IN-HOUSE" operation. From the machine fabrication of metal components, such as shafts and gears, to the rubber mixing, molding, grinding, and final inspection processes. All aspects of manufacturing are captured "IN-HOUSE". As a result of this all-inclusive manufacturing effort, we can provide products which demonstrate superb quality and dependable performance while showing concerned attention to competitive pricing and timely deliveries.
In addition to the thousand of printing rollers produced for the Graphic Arts Industry, LITH-O-ROLL also fulfills the roller needs of scores of specialized O.E.M. customers. From precision rollers for printing or tinting applications, to the simple or complex roller shapes intended for such specific tasks as feeding, transport, capstan, etc., LITH-O-ROLL is prepared and equipped to complete your unique design requirements.
As a valued LITH-O-ROLL customer, you'll share the benefits that our many years of development have awarded us.